Raja Ravi Varma (1848-1906) was an Indian painter. His paintings are considered to be the best examples of mix of Indian traditions and European academic art. And of course he is one of the best artist in Indian history of art. Won an award for his exhibition in Vienna in 1873 and after that he became quite popular outside India.
The Maharashtrian Lady
Damayanti sending a message to Nala via a swan
Galaxy of Musicians
Saraswati
Shakuntala Stops to Look Back
Lady Giving Alms at the Temple
Lady with Veena
Lady Holding a Fruit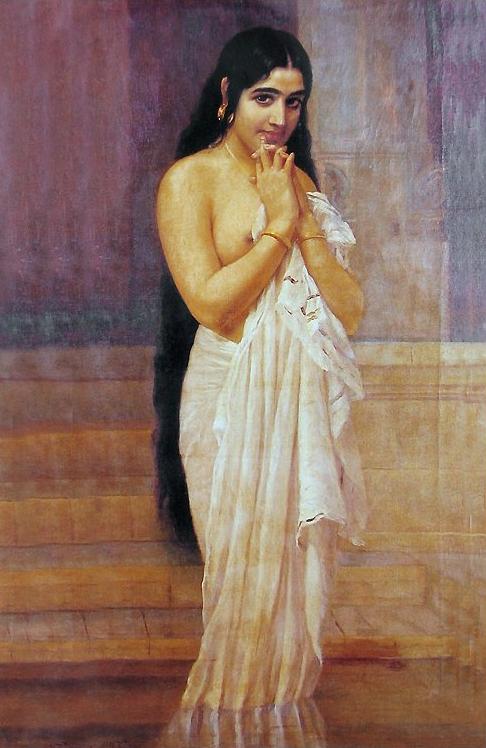 Fresh from Bath
Kadambari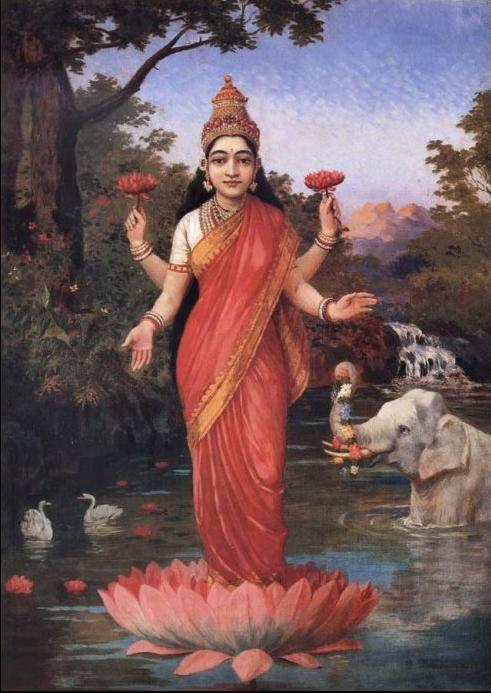 Lakshmi
I think his paintings are quite interesting especially for people not living in Indian culture.