Vlaho Bukovac (1855-1922) was a Croatian painter, the best word describing his paintings is eclectic as his style was a mix of other styles.
'The Divan (1905)
Desnudo reclinado (1897)
Magdalena (1898)
The Flower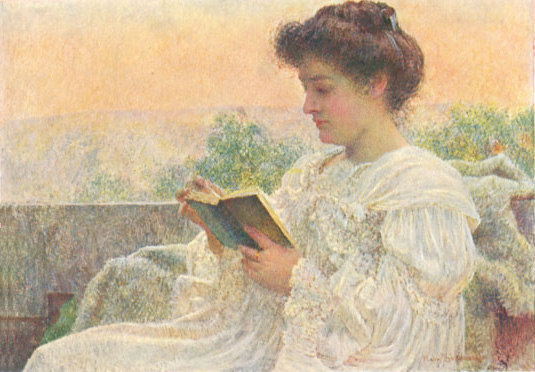 Lady Reading
Probuđena (Despertando)
His portraits are amazing, don't you think?
And I'm very sorry for titles in different languages. but it's better to give any title than none.